Happy Friday! Don't forget to hop on over to see what these ladies are loving too!
Misha // Mary Beth // Amanda // Laura // Aileen // and welcome Jessica!
o n e
The MLB went pink on Sunday for Mother's Day and the Going to Bat Against Breast Cancer program. I love this!
t w o
I absolutely love this Baseball American Flag Tee from Gymboree. Depending on what size, it comes in both grey and white. Unfortunately they were out of Crosby's size (both in store and online), but I ordered him a 3T for next summer. This baseball-loving family couldn't pass it up!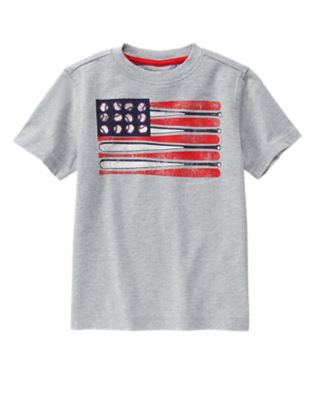 t h r e e
A while ago I ordered a DevaCurl gift set. It was a really good deal on the products I already use and there was a gift with purchase… I couldn't pass it up to begin with, but it also included the DevaCurl Microfiber Towel. I had read good things about it and I definitely wanted to try it. I used it off and on until recently. For the past week or so I have been using it every day and I have seen such a difference in my hair! It is far less frizzy than it is when I wrap it up in a normal towel and it just feels more healthy. I am seriously in love.
f o u r
I love the smell of coconut, so as soon as I saw this Yes to Coconut body wash at Target I had to have it. Oh my goodness, it smells absolutely delicious. Now that I've looked for it online, it's apparent a Target exclusive, so the next time you're there, pick it up. It definitely makes me want to try the other Yes to Coconut products out there.
***
Your turn! What are you loving this week?