It's finally Friday after what feels like the longest week ever. It was hard for me to even sit down and write this blog post because there really isn't much to love this week. Instead, I've compiled a list of newsworthy articles, stories, and examples of what an amazing community we have here in Orlando. I am certain you've seen these stories this week, but if you haven't, take a look.
UCF held a beautiful candlelight vigil on Tuesday night to remember the victims, specifically the two that were part of the UCF community. Millican Hall as lit up in rainbow colors following the vigil. I am so proud to be a part of such an amazing university. The outpouring of love and support of for our students, staff, and city has been incredible. The other college and universities have also done the same — Orlando's Colleges Offer Solace in the Wake of Tragedy
Earlier in the week, I shared at Orlando Moms Blog how we can help by purchasing beautiful art prints by local artists.
The running community is a strong one, both here in Central Florida and across the nation.
Orlando Track Shack has already sold out of their first batch of the #OrlandoStrong shirts and have already ordered more.
Next Saturday, June 25th there will be an #OrlandoUnited 5K fundraiser in Lake Mary. We will be running the virtual race as a family.
Moms RUN This Town/She Runs This Town has a fundraiser in the works to raise money for the One Orlando Fund. I LOVE the photo she posted on Instagram too.
4Rivers will open its doors for the first time on Sunday and all proceeds will go to the OneOrlando Fund.
Greg will get to work the K92.3's Country Strong benefit concert on Tuesday, which has a pretty strong line up.
All of our professional sports teams have come together to sell #OrlandoUnited shirts. They are in high demand!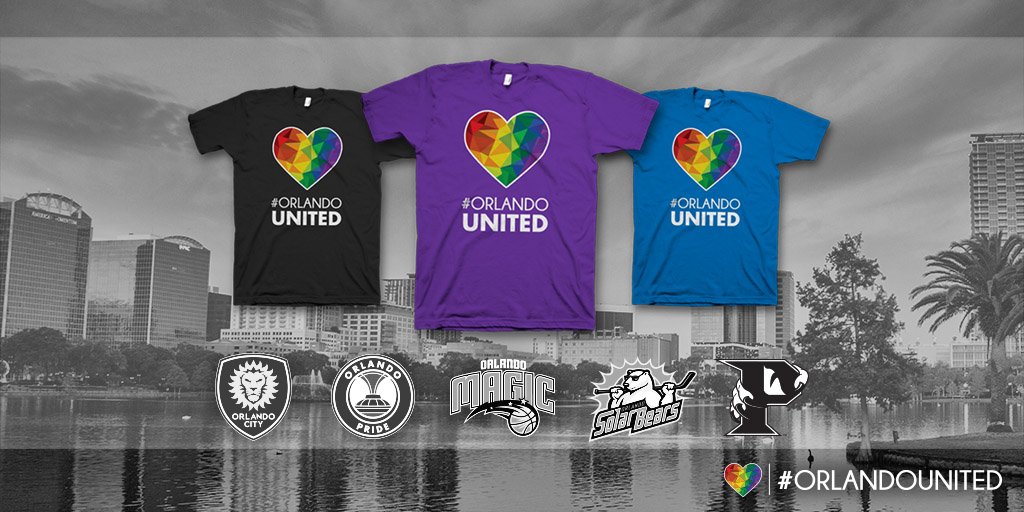 Finally, the best article I have read all week is this one — Maxwell: With the world's eyes on Orlando, let me tell you who we really are
On behalf of our city, thank you for the love and support this week.