my mom and i kicked off the (long) weekend at epcot on friday. we rode rides and went through all of the countries. the weather was absolutely perfect and we had such a fun day!
wine and cheese in germany. gewurztraminer, my favorite!
on to the next country…
moracco!
london calling!
we celebrated fenn's 5th birthday on friday night and we were so happy to see ms. jackie too!
we spent saturday at disney springs and had lunch at the rainforest cafe.
oh christmas tree, oh christmas tree.
waiting for the kids to ride the train.
enjoying all the holiday goodness.
the boys played at the lego store while the girls shopped.
mr. cheeseball with his nice footrest
the gingerbread house at the grand floridian.
the gorgeous tree!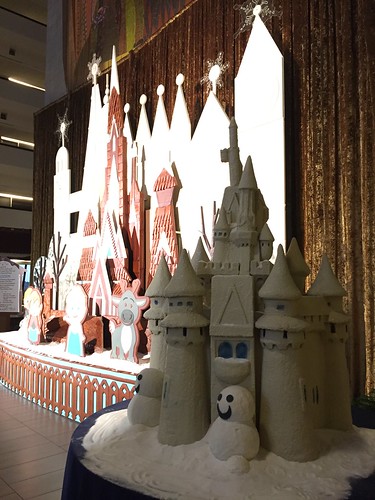 we rode the monorail around and ended up at the contemporary to see their christmas decorations too. the kids loved the monorail and we got a great view of cinderella's castle all lit up.
we got to see meemaw and grandpa one more time today before they headed home. we loved seeing them this weekend!
our advent calendar activity on sunday was to decorate a gingerbread house and that we did! the kids loved it.
crosby, show me your muscles!
***
we had such a fun and busy weekend, but loved spending so much time at disney with meemaw and grandpa.
how was your weekend?