greg and i were off on friday! we did some projects around the house, ran errands, and enjoyed the day together.
we had lunch with kenley at her school, which was super fun.
lunch #2 at 903 mills market.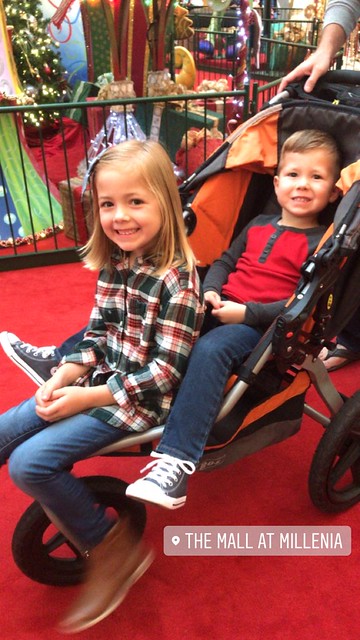 seeing santa on veterans day has become our tradition.
saturday morning sunrise.
six miles with the girls.
playing with friends and cheering on the knights!
sporting my cowboy boots for the cows & cabs event in winter park.
sipping, strolling, and tasting all the good food.
rocking out to country music all night. we had so much fun!
park time on sunday!
after a couple weeks of trying to convince crosby he can ride his bike, he decided to give it a try today. he rocked it!
***
we had a great long weekend! how was yours?