Happy Friday and happy 2016!
o n e
You all have heard me talk about my Simplified Planner or the app, but I am back with another awesome Emily Ley idea. Right now, she is hosting a simplicity challenge on Instagram. 30 days to simplify your life. There is still time to catch up, head over to her Instagram page to see the tasks. Each are super easy and I feel so accomplished after each one. It's a great way to start 2016!
t w o
As is everyone else in America, we are currently obsessing over Making a Murderer. We are six episodes in, so no spoilers please. Related: we've finally joined the rest of society and logged into Netflix, thanks to Michael.
t h r e e
We have also been all about the podcasts this week. We finally started listening to the Sugar Crash Kids podcast in the morning on the way to school and we LOVE it. Kenley asks for it every day. A couple sweet friends had shared about it last year, but I just hadn't gotten around to listening yet. We were missing out. It's so great! You should definitely subscribe to it on iTunes. You won't be disappointed. I also have been catching up on Serial on my way home from work. I'm still undecided on whether it is better than season one or not, but I am definitely hooked.
f o u r
It's finally "winter" here in Florida! We've had temps in the 50s and 60s this week which has allowed us to break out our boots and puffy vests. Hopefully it stays a while, but who knows!
f i v e
During Christmas, I was introduced to the Turbie Twist by my family. As soon as we got back to Florida, my mom and I were shopping and I had to pick it up. I love the microfiber towels and I've shared before the DevaCurl towel that I had used, but the Turbie Twist is FAR better. I love it! I got mine at Bed, Bath, and Beyond, but they are also on Amazon and at a couple other retailers.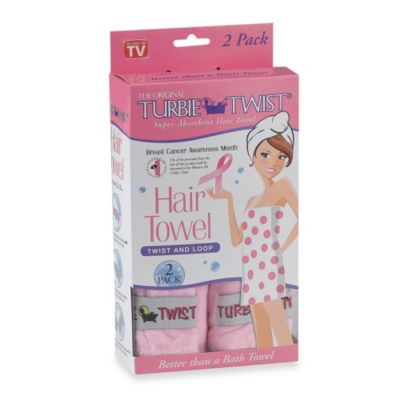 ***
Now it's your turn to join us for Friday I'm in Love! Share your blog link with us by clicking on the blue button below. The linky party will stay open the whole month of January, so add your post each week and come back to see what everyone else is loving!